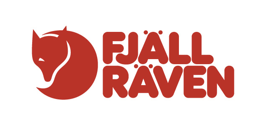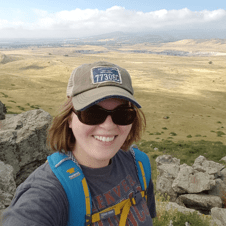 Rianne Matthews
Talent Acquisition Specialist - North America – Human Resources
Current Location: Boulder, Colorado
Hometown: Lyons, Colorado
Languages you Speak: English, learning some Korean for fun!
What is your first memory in nature?
I've always had a love of animals. My earliest memories of being outside were riding in  my dad's bicycle carrier to visit a herd of cows the road, waiting for wild rabbits to come into the yard, and - much to my chagrin - picking fire ants off of ourselves in the summer as kids. I still keep my eyes peeled for animals when I'm out on hikes in my home near the mountains. My favorite recent sighting was an early morning bobcat!

Why did you join Fjällräven?

Protecting our planet and environment is a deeply-held value for me. When looking at career opportunities, it was critical to choose an organization that placed caring for people and planet at the peak of their compass. Fenix Outdoor has been a great fit!
How long have you been with Fjällräven?
I began with Fenix Outdoor in the summer of 2022. It is a delight to continue to learn alongside my teammates every day. My first week on the job I remember saying, "WOW! We have the coolest people here!" The hard-working, fun-loving people in our organization keep me feeling that I am in a great community.

What is your favorite part of your job?

Helping people connect with opportunities where their strengths can SHINE! I love seeing someone set up for success in a way that they uniquely can add value. It's also exciting to be involved in understanding and hiring for many different aspects of a world-class organization. And really? My favorite part of my job is my teammates - we have a great group of scrappy, passionate individuals at Fjällräven. I'm privileged to be among their number.
What is your favorite outdoor activity?

Although I love hiking and snowshoeing, my favorite outdoor activity is going to live music at our beautiful outdoor venues. Colorado is home to many! Each summer, I look forward to spending long weekends and music festivals playing in the river, dancing in the dirt, and soaking in the sun. It's my "happy place".