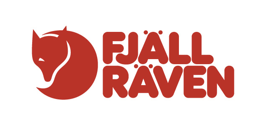 Siobhan Phillips
Wholesale Marketing Specialist – Retail Stores
Current Location:  Boulder, Colorado
Hometown:  Bay Village, Ohio
Languages you Speak: English
What is your first memory in nature?            
When I was a young kid, spending time in my grandmother's garden picking beetles off the flowers. I remember thinking how big surrounding nature felt, whether I was roaming a new part of the forest or down by the lake. Growing up in Ohio, I was always fascinated by the geography of the west, so I was naturally pulled into nature and inspired to see all it had to offer.
Why did you join Fjällräven?
I've always admired Scandinavian design and spending time outside, working for Fjallraven was a way to merry the two together. At the time I started, there was opportunity to grow and help establish the brand in North America. It was an easy choice as a leader in sustainability in the outdoor industry. 
How long have you been with Fjällräven?   
5 years
What is your favorite part of your job?         
Meeting people from diverse backgrounds with a variety of skills. Helping drive sustainable change in the outdoor + apparel industries. Traveling across North America + Sweden.
What is your favorite outdoor activity?         
Hiking in the desert + swimming in the Pacific Ocean
A challenge you are tackling or a skill you are improving.    
Learning how to mountain bike + perfecting my kitchen skills
What makes you most proud of your job?    
Having a positive impact on people, product + culture